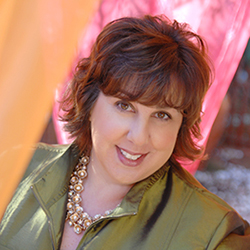 Though none of us have a crystal ball to clearly see the future of the healthcare design industry, we do have access to some leading indicators that can give us a glimpse into what's ahead.
The Center for Health Design recently presented the webinar "The Future of Healthcare Finance: Navigating Headwinds and Certain Turbulence" as part of our Voices of the Industry series. Six senior-level thought leaders from finance, architecture, and planning shared their insights on current financial and economic conditions, market pressures, other drivers of healthcare architecture, and how they will help shape our future.
The panel included Kirk Hamilton, professor emeritus, Texas A&M University; Andrew Ibrahim, co-director, Center for Healthcare Outcomes and Policy, University of Michigan, and senior principal and chief medical officer, HOK; Lisa Sundahl Platt, assistant professor interior design, FIBER Research Faculty Director, Integrative Prevention Though Design Lab; Walt Vernon,  principal and  CEO, Mazzetti and Sextant Foundation; Taft Cleveland, associate health planner, SmithGroup; and Yolanda Keys, research associate, The Center for Health Design.
Here, I'll share a few of the insights from the program, including the industry's short- and mid-term future.
Healthcare operating margins
Starting with the financial picture, we've heard about the negative margins and losses experienced by multiple healthcare systems over recent years. Even in a good year, hospitals and healthcare systems generally operate with low, single-digit operating margins.
In 2020, with the onset of COVID-19, hospitals and providers saw operating margins plunge to the negative 30-40 percent range. Since then, we've seen these numbers start to improve, but times are still turbulent as most governmental stimulus and assistance programs have ended.
Current data shows systems recovering, but many are still below pre-pandemic performance levels and are further impacted by increased overall expenses and significantly higher labor costs.
These higher costs, reduced margins, and reduced liquidity directly impact available funding and the ability to raise funding for capital investments such as strategically building new facilities and reinvestments in their properties, plants, and equipment.
Growing the ambulatory footprint
When it comes to revenue opportunities, systems are re-evaluating their ambulatory footprint to accommodate recent years' dramatic growth in outpatient care. The focus is on convenience and lower-cost options like ambulatory surgery centers.
More retail pharmacies and clinics, similar to what you would see at a CVS or Walgreens, and urgent care centers throughout a community, are also on the horizon. Systems are also re-thinking and growing their primary care footprint.
Overall, the thought is that the "front door" of the hospital has moved to these other types of care facilities and that the margins from these outpatient centers can more easily be managed by controlling costs in a way not possible in a hospital setting.
Growing ancillary healthcare services
Hospitals can generate more positive margins in ancillary services like pharmacy, imaging, X-ray, and laboratory services. Investing in these types of facilities can support both inpatient and outpatient services.
Health systems are also expending funds into expanding their digital technologies to accommodate telemedicine and home healthcare as we see growth in that sector.
Designing for future healthcare challenges
One area where the architecture and design community can bring value is by rethinking the workflow and work environment to help relieve the stressors on health systems caused by severe labor shortages.
Additionally, understanding how artificial intelligence might integrate with work processes to supplement staffing will provide opportunities to explore changes in the physical environment that optimize these technologies.
Though there will continue to be some new hospitals being built, in the near future the emphasis will be on smaller facilities and not the $3-5 billion projects, the panel discussed, adding that philanthropic giving is likely to become a larger source of capital project funding.
Preparing for future healthcare needs
In the big picture, there is much to be hopeful about. Our large aging population ensures an ongoing and growing need for healthcare.
As healthcare systems continue to be challenged by these financial headwinds, our industry will be similarly challenged to provide value to clients.
Greater flexibility, improved recognition of new design opportunities, and an enhanced value proposition will all be vital to success over the next few years.
Debra Levin is president and CEO of The Center for Health Design. She can be reached at dlevin@healthdesign.org.
Source link