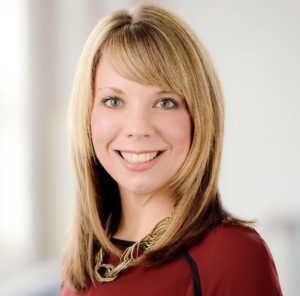 As editor of Healthcare Design, I love all my children—or issues, rather—equally. And while I could never choose a favorite, I have to admit the annual Design Showcase issue is tough to beat.
Now in its 23rd year, the program itself was born from our brand mission to provide insight, information, and inspiration to the healthcare design industry to help advance where this sector goes next.
Through the Design Showcase, we invite firms and healthcare organizations to submit the new work they're most proud of, from conceptual designs to newly completed construction.
Those submissions are rich with details including background on project needs and drivers, challenges faced and solutions implemented, as well as floor plans and lots and lots of images. Participants also share design elements that respond to judging criteria of Innovation, Aesthetics, Experience, and Operational Performance.
A jury of industry professionals vets and scores those submissions to first confirm they're approved for publication. Those with the highest scores become finalists in the awards component of the program and move on to an in-person judging event where winners are chosen.
And then all of that is translated to Healthcare Design's August issue.
In this issue, you'll find our editorial coverage of the Design Showcase, including interviews with the design leads behind the Award of Merit-winning projects and short profiles of the Honorable Mention winners, as well. And then the Showcase itself begins, where submitting firms and organizations publish their project narratives—again, with beautiful supporting photography and renderings.
Within these pages, you'll not only find valuable details on the "why" and "how" behind the projects submitted but inspiration for how you might use what's shared to inform projects you're planning.
On a much higher level, a review of Showcase will offer a through line that ties the projects together and offers an understanding of where healthcare design is today and where it's heading.
I promise you won't help but notice similarities—yes, in aesthetics, of course—but in the types of facilities being delivered as well as the challenges they're working to solve and ways they're serving their communities.
Now, before you dig in, allow me to recognize another champion of our mission: Kristin D. Zeit. Many of you know Kristin as once editor, then publisher, and lastly portfolio director here at Healthcare Design and Environments for Aging.
Kristin did so much over the past 11 years to serve this industry and this team—and now she's off to start a new chapter in her career. Join me in wishing her luck and thanking her for the value she's brought (and watch for her back in these pages as contributing editor).
Jennifer Kovacs Silvis is editor-in-chief of Healthcare Design. She can be reached at jennifer.silvis@emeraldx.com.
Source link