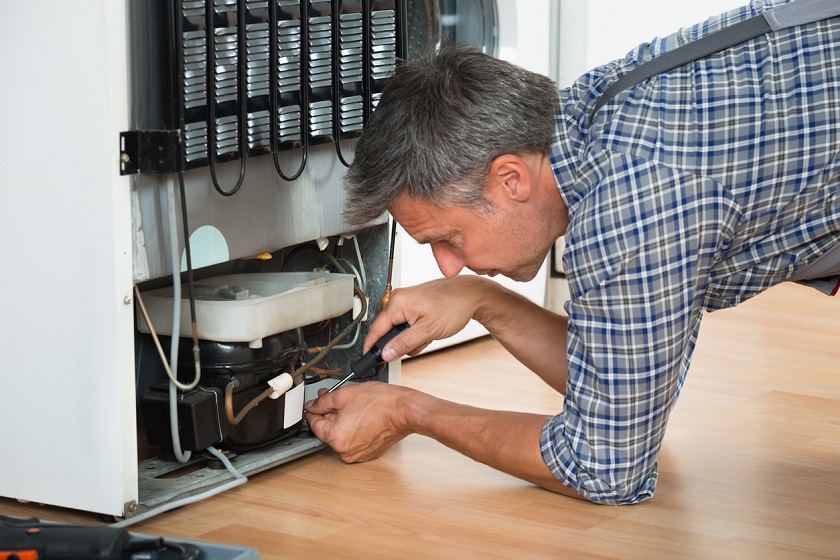 Every day, you rely on your appliances to keep yourself and your family safe, clean, fed and comfortable. It's a disruption when one of them suddenly stops working. When a refrigerator breaks down, it can mean spoiled or unsafe food. A heater or air conditioner that malfunctions means you can be left to suffer through extreme heat or cold. Laundry appliances breaking down mean the clothes start to pile up. The scenarios are at best inconvenient, and at worst put your health or safety at risk.
Regardless of what went wrong, you probably want to have your appliance repaired as quickly as possible. You may call around to a few repair shops to compare prices, availability and expertise. Most will have staff that can repair a refrigerator, clothes washer, range or other appliances. But you also need to make sure they've gone through the necessary training to get the job done.
Does it really matter who fixes my appliance?
It does. Authorized service providers have been trained by the appliance manufacturer to service your appliance. This means they have access to both the knowledge and the necessary parts, technical information and, in some cases, software that's specific to your appliance. Your choice of service providers can have major implications for your appliance's safety, security and warranty.
Safety: Authorized service providers are required to make repairs with parts and equipment that have been tested and meet specific safety and reliability requirements. Service providers that are not authorized may use substitutes that don't meet the same rigorous requirements. That, combined with the fact that the service provider may not have proper training on installation, can create safety risks.
Security: Manufacturers, through the development of smart and connected appliances, are bringing consumers to new levels of comfort and convenience. However, as with any connected device, they're also requiring consumers to pay careful attention to their electronic security. Servicing smart and connected appliances requires special training and access to information that manufacturers make available to authorized providers only. Anyone servicing a smart or connected appliance could potentially have a gateway to the appliance owner's electronic network. It's critical that this work be left to authorized providers, who will take the measures necessary to limit exposure.
Warranty: If you still aren't convinced of the importance of using authorized repair providers, here's another reason: If you allow an unauthorized repair provider to work on your appliance, or if you attempt to make the repair yourself, you could void your appliance's warranty. That means that the cost of any future repairs that might have been covered under your warranty will now be your responsibility.
Your appliance's use and care manual or manufacturer's website will likely provide information on how you can locate an authorized service provider. In the long run, authorized repairs will likely save you time, increase your peace of mind, and help keep your appliances in top shape.
Subscribe to the AHAM Consumer Blog
---